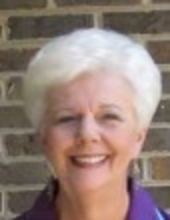 Obituary for Phyllis Van Kampen
Phyllis Van Kampen, 79, of Wheaton, Illinois, passed away on March 3, 2023.
She was born December 11, 1943, in Oak Park, Illinois, to Nicholas and Edith (Wolthekker) Rispens. She married Henry Van Kampen on March 15, 1963, and they later moved to Morrison, Illinois, where they raised their family until moving to Wheaton in 1987.
She is survived by her husband, children, Paul (J.D. Benko) and Kristin, grandchildren, Felicia and Clarence, and brother, Edward Rispens.
Phyllis was an avid decorator. She enjoyed a long career as a professional wallpaper hanger and was a member of the National Guild of Professional Paper Hangers. She enjoyed gardening, sewing, making cards, and playing mahjong.
Memorial Visitation will be held Friday, March 10th, from 9:00 a.m. to 11:00 a.m with a Memorial Service at 11:00 a.m. at Faith Christian Reformed Church, 1070 South Prospect Avenue, Elmhurst, Illinois, 60126. Interment will be private.
Read More